TUIFLY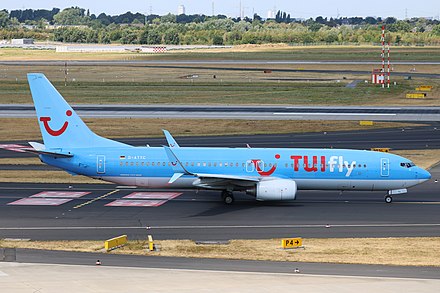 Condor serves 40 destinations and operates 150 aircraft (2021).
TUIfly has been using NCRS, a crew request system provided by Kernel Software, since 2017.
Like the crew request systems Kernel Software provides Lufthansa, Condor and LCAG with, NCRS is a real-time request system: as soon as a request is submitted, NCRS immediately tells the submitting crew-member whether his request is granted.
NCRS supports so-called "coins", which are an internal currency used when submitting requests. Each year, the crew-members' coins accounts are credited according to their contract. When two crew-members compete for the same pairing, the crew-member who is offering more coins is granted the request (his coins account will be charged only if the pairing is actually flown).